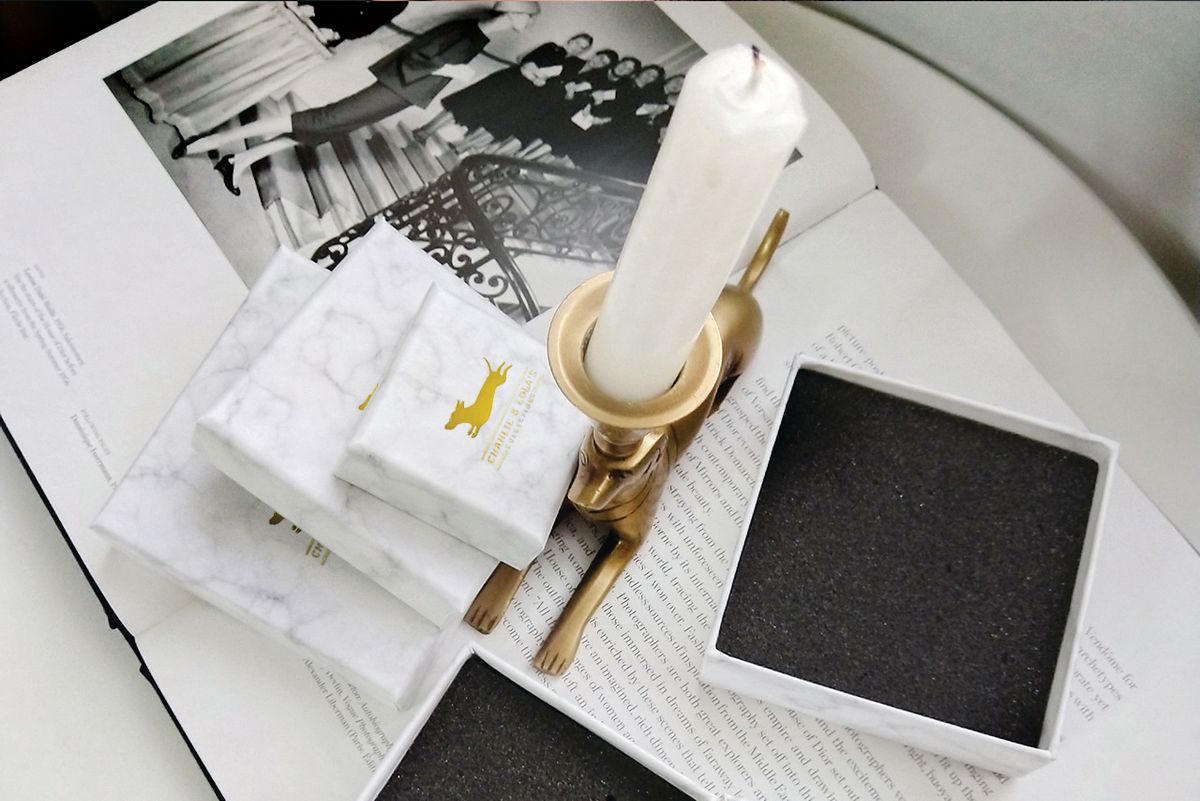 "Look good with our designs! We only provide the best for you!" Charlie & Lola's Collections Co. is an independent online accessories store with an aim to bring you an unforgettable shopping experience that will make you feel valued and happy with every item purchased.
SHOP NOW
C&L x Lè Silber Co. Collaboration
In collaboration with Lè Silber Co. brings you the next level of your everyday fashion. Made with the finest S925 Sterling Silver, these jewelry are the perfect finishing touches to your daily look. Discover various luxury accessories from our necklaces to anklets.
Florosa Diamond Drop Diamond Climber Earrings
RM 65.00
Add to Cart
Love their bracelets so much!!!!! Their customer service are nice, very efficient and helpful. They'll reply you with lots of patience and most of all they are super duper friendly! Thanks Charlie & Lola's!!!

- Joyce Jia Ying

The crystal's design and quality is excellent, the packaging is just too pretty! Customer service is very responsive and they entertained all my inquiries. Definitely recommend this shop to anyone who want to purchase minimalistic, elegant and high-quality jewelry. Love it to the max!❤️

- Yuan Ting

Super Duper like the earrings that I purchased and the staff is very friendly and helpful in answering all my questions! Although the earrings that I bought have a slight size difference, the shop is willing to send another earring to me as replacement. I also bought earrings from here for my friend's birthday and she absolutely loves it too! Super Recommend!

- San Jade

Just received their items and loved their minimalist designs on each pieces. Every items comes in a nice and neat packaging with instructions and they so thoughtful to provide extra earring back to change and the polishing cloth. Keep it up for the wonderful work! 👍🏻

- Kimberly Lim

GOOD SERVICE & FAST DELIVERY!!! 首饰很漂亮,非常百搭。包装也不错美,适合送礼。

- Jing Yi

货只是1天就送到了, 效率很快 店主也很诚实很友善.。 因为和我下单的颜色有不一样, 他也很诚实的告诉我, 还说如果不喜欢可以免费换💕很棒👍💪加油👏我还会再光顾的😁😁😁

- Bii Luii